1. Before You Make Decision to Experience Instagram DM Video Downloader
how to download video from Instagram message? A powerful Video Downloader is the key to this question. You may do some preparations before making a decision. There are three points listed below for your reference. * Source video: As investigated, almost all Video Downloaders are designed to download videos from Internet through analyzing their URLs. Why analyze the URL? Because URL, also known as a Uniform Resource Locator or web address, is the address of a resource on the Internet. A URL indicates the location of a resource as well as the protocol used to access it. How to get a video URL? Move your mouse pointer to the video, right-click it and click "Copy link address" to get a video URL. * Source website: Which website does your favorite video come from, YouTube, Facebook, Vimeo, Instagram or others? It's important to figure out this question as you need to confirm whether the Video Downloader you intend to buy supports this source website. * Powerful program: A powerful program often supports to download videos from a large number of video websites and keep the video quality as good as the source. A recommendation will be made to answer the question of "how to download video from Instagram message" in the next section based on the above-mentioned three points. Hope it helps.
2. Professional Software Recommended - DVDFab Video Downloader
Keeping pace with the development of science and technology, DVDFab Video Downloader is always updating its functions to meet the needs of users in video download. As long as new electronic products, such as smartphones, come into being, technicians will check whether DVDFab Video Downloader can be applied to these new devices and adjust, as appropriate, the functions of this software. So far, DVDFab Video Downloader has distinguished itself by six outstanding features, as one of the most sought-after software to download Instagram videos to camera roll. Let's get to know these features one by one.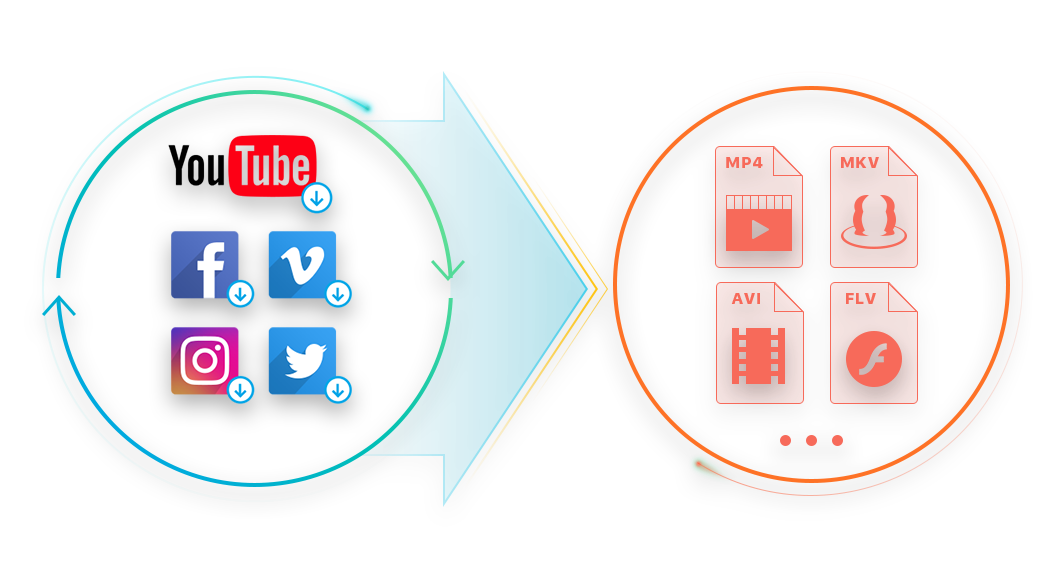 Download HD Videos

To present users with clear pictures and words, DVDFab Video Downloader sets its video resolution from 144p to 8K. With this software, you can download Instagram videos to camera roll in 1080 Full HD or 4K/8K UHD quality, enjoying your videos as clear as possible.

Multi-task Download

DVDFab Video Downloader supports multi-task download and allows 5 videos at most to be downloaded at the same time. If you want to download Instagram videos to camera roll in the shortest time, DVDFab Video downloader will help you.

Download a Playlist

DVDFab Video Downloader supports playlist download. If a playlist is filled with all of your favorite videos and you want to download it, this Instagram song video download will be of great help. Then, you can own numerous videos by downloading diverse playlists.

Save a Playlist

Similar to adding your preferred videos to My Favorites, this Instagram song video download allows you to store your favorite playlists to the panel of "Saved Playlist". Then, it is easy for you to playback your favorite playlists.

Turbo-Speed Download

With the help of DVDFab Video Downloader, you will have a good experience of how to download and save Instagram videos at 10x faster speed. There is no need to worry about too much time video download will take. You can download as more videos as possible than before.

Download Metadata

You will know how to download and save Instagram videos, with the assistance of DVDFab Video Downloader. Then, anything about the video, such as the name, artist, runtime, will be clearly displayed, since this program supports metadata download.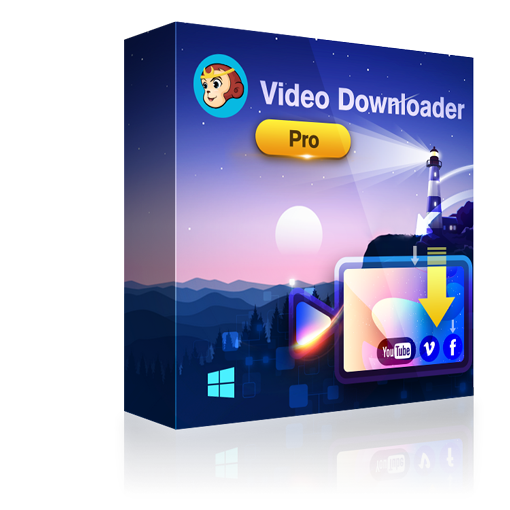 DVDFab Video Downloader
DVDFab Video Downloader Top Instagram DM video Downloader, offering you fairly straightforward UI and VIP speed download
Free Download
Free Download
3. How Does This Instagram DM Video Downloader Function?
It's obvious that DVDFab Video Downloader can be defined as a versatile program. While it's quite simple in operation process. The following part will show you how this Instagram DM video Downloader assists you to download videos with only three steps.
Step 1: Install DVDFab Video Downloader
Open the page of DVDFab Video Downloader and click Free Download to install this program on your device before you download all Instagram videos from any user.
Note: Launch up this program and do some preset. To do that, an inverted triangle on the right top corner of the interface can be clicked. Then an option list reveals in front of you. Choose and Click Settings, the first option, then a panel shows up where Video Directory and Video Download exist and need your extra attention.
Click the Folder icon below Video Directory to decide the output address as your need instead of the default one. Click the small inverted triangle of Video Download and you can pick one resolution from Ask me each time, Best, 8K UHD-4320p, 4K UHD-2160p, Full HD-1080p, HD-720P, SD-480p, 360p, 240p and 144p. Ask me each time is recommended for you here. That's because, with this choice, you will be asked to choose one quality level from all quality choices as your convenience.
Step 2: Find a video to be downloaded
A video needs to be selected first before you download Instagram videos to gallery. You can paste a URL into the search bar. The other choice is to click any built-in explorer designed on the upper part of the interface, like YouTube, Facebook, or click More, to search a video you like.
When the selected video is played, operational buttons, covering Add to, Play and Download, can be seen on the left upper part of playing interface as soon as its information is analyzed.
Add Videos to My Favorites or Created Playlists
When using this Instagram DM video Downloader, you may need to save your preferred videos. For the playing of YouTube video, you can point your mouse cursor to the mentioned Add to button. Then Add to Favorite and Add to Playlist options come into view.
Click Add to Favorite to save the playing video under My Favorites on the left side. Add to Playlist will not work until you establish a new list by clicking + of Created Playlists on the left side and refresh the video page. Then click Add to Playlist button, the playing video can be saved under your newly created list.
Download and Save a Playlist
DVDFab Video Downloader can do more for you to learn how to download videos from Instagram direct message. It can recognize a playing playlist automatically and a Download button can be viewed as the video information is analyzed. Then click Playlist under Download button and a new panel will be switched in, where you can choose videos preferred to download.
DVDFab Video Downloader is still available for online watching. Pointing to Add to button while the playing playlist information is analyzed, you will find the Save Playlist option. Click it. Then the online playing playlist will be saved to Saved Playlist on the left side.
Play button
How the Play button works to deal with how to download video from Instagram message. As mentioned above, a Play button will appear when the playing video information analysis ends. Click this button to have the video played. A new playing interface will display for you. Here are some icons you may be curious about when you explore how to download video from Instagram message.
On the leftmost is an album cover. By clicking it, you can unfold the playing interface. Next to the album cover is a small heart whose function is to save the playing video under My Favorites. On the right side of the small heart is an upside-down arrow which can be used to download the playing video. Focus your eyesight on the middle of the bottom bar, you can see a cycling button, which is provided to choose playing mode, such as Repeat All, Repeat Single, Sequential and Shuffle. Then move your eyesight to the right part of the bottom bar, you will notice a Playback Speed button that can be clicked to choose your playing speed.
Step 3: Download Videos
In the process of finding how to download a video from Instagram to your gallery, download is the final step. Click the Download button on the upper side of the playing interface when video information analysis ends. Once you click, then the video starts to be downloaded in a Turbo-Speed. On the left side locates the Downloads button. Click it. A new interface will be switched in, where Music, Video and Downloading options can be noticed. For downloaded music and videos, you can check under Music and Video respectively. For the downloading process, you can check under Downloading.
All the instructions mentioned above are helpful for you to know how to download videos from Instagram direct message with DVDFab Video Downloader.
4. Some Other Websites DVDFab Video Downloader Covers
Have you imagined you could download and save Instagram videos and from 200+ websites? Now, the opportunity is coming. DVDFab Video Downloader gives you this opportunity. Subsequently, I will introduce to you some websites.
Social Networking Website
YouTube
is an American video-sharing website, enabling users to upload, watch, share and comment on videos.
Twitter
enables users to post and interact with messages in limited characters, as the American online news and social networking website.
Animation Website Platform
Giphy
is home to dynamic gif animation images and can be added to social media and chat applications.
Crunchyroll
is an online community website to offer media streaming service related to animation image, cartoon, drama and media.
Question-oriented live-broadcasting platform
TED
focuses on ideas worth spreading. Leading figures in the fields of science, design, literature and music, share their thinking and exploration of technology, society and human beings in speech.
Closer to Truth
features extensive conversations of the leading scientists, philosophers, theologians, and scholars and covers a diverse range of topics or questions.
5. What Can DVDFab Offer?
DVDFab Software, the best vendor of its kind in the segment, presents global users the most complete online music and video download, playback and management solutions in a single platform called DVDFab Downloader, which makes it possible for users to settle how to download video from Instagram message. The supported websites are presently up to over 200 music and video sharing websites, including YouTube, Facebook, Vimeo, Instagram, and etc. Besides, the Video Converter module from its DVDFab 11 product line offers further solutions to convert those downloaded music files in MP3 format and videos in MP4, MKV and others to user-specified format to enjoy on any specific device.
6. All in All
Do you have a full understanding of how DVDFab Video Downloader functions? In a word, To download your favorite videos, in contrast to online websites, this Instagram DM video Downloader does better in fast download speed, HD video download, even a playlist and a YouTube Channel download. That's why we have been highly recommending it. Any need to download videos you are strongly passionate about to your own device? DVDFab Video Downloader is always on hand.
More Products You May Like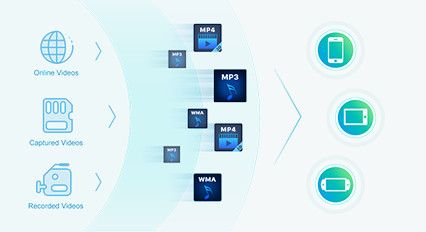 DVDFab Video Converter
The professional video converter application to assist videophiles in making complex video conversions and ediiting videos for further purposes
Free Download
Free Download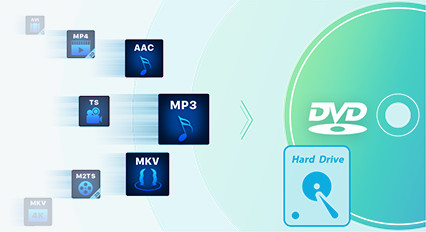 DVDFab DVD Creator
The one-stop DVD creator software to create universally compatible DVDs for playback on home DVD players, PCs, Laptops, and even PS3 game consoles as well
Free Download
Free Download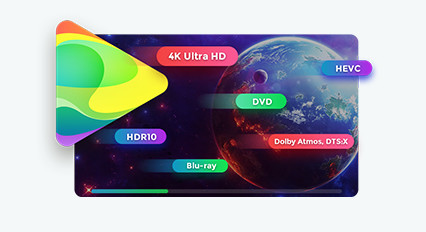 DVDFab Player 5
An extremely easy-to-use media player tool equipped with a cutting-edge playback engine that literally plays back anything thrown at it, seamlessly and smoothly
Free Download
Free Download